2023-02-06
This release focuses on a lot of stability improvements to previous pre-releases while also adding a few new features. The features are mostly focused on refining our existing functionality. As an example; one of the most interesting is the evolution of the Lisp REPL. It is now supercharged with all sorts of fun interactive commands.
Please feel free to share your feedback on our GitHub issue tracker!
You can download Nyxt 3 Pre-release 3 here.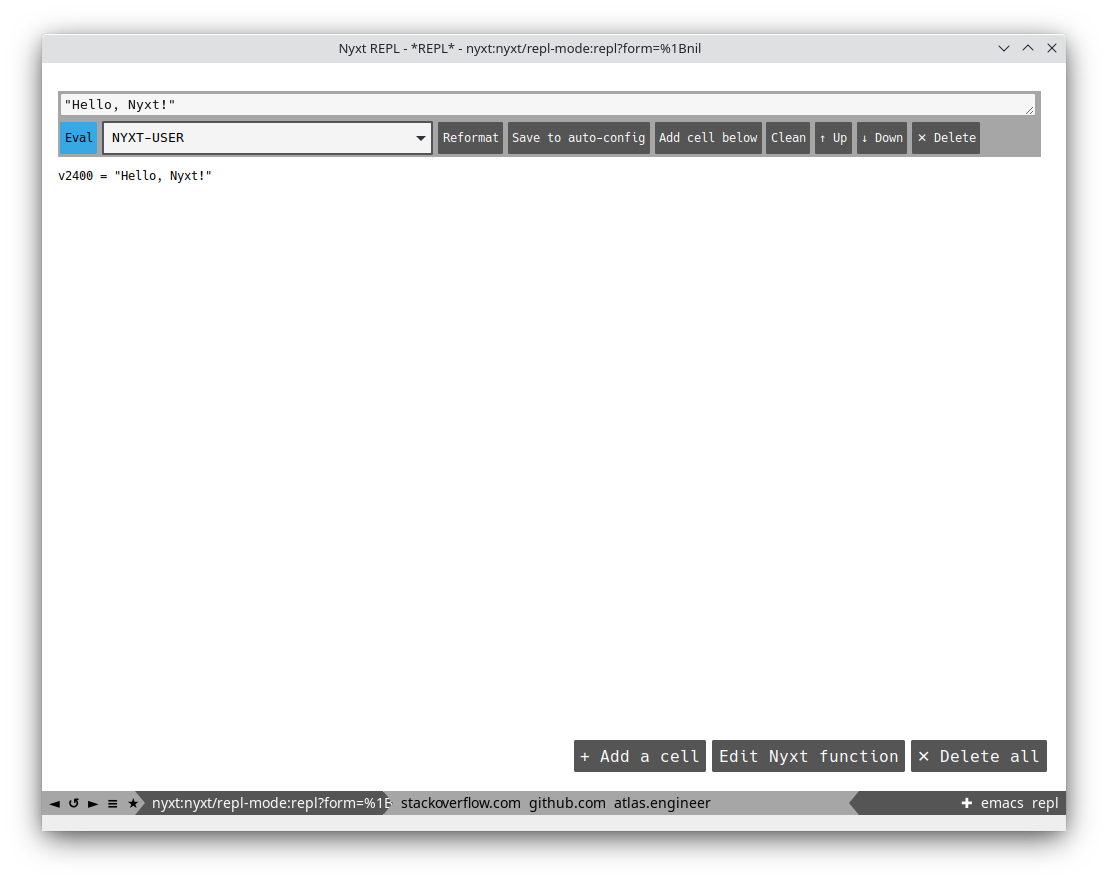 Nyxt has a new enhanced and interactive REPL!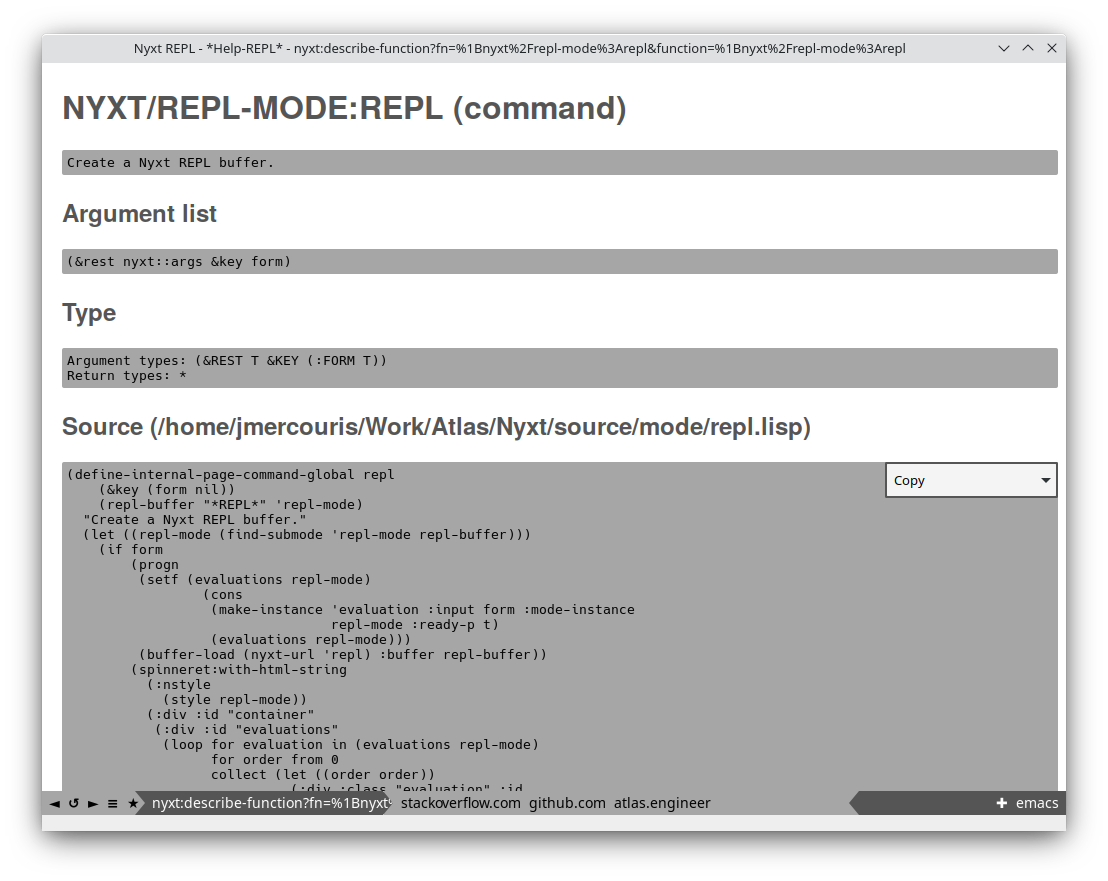 Nyxt's describe interface is vastly improved.
Note: many of the links below are designed to be opened in Nyxt.
3-pre-release-3
Bindings
Programming interface
Bug fixes
---
Did you enjoy this article? Register for our newsletter to receive the latest hacker news from the world of Lisp and browsers!
Maximum one email per month
Unsubscribe at any time
---