2020-09-24, updated: 2021-07-22
We are happy to announce the second pre-release of Nyxt version 2.0.0. If you missed the previous pre-release announcement, see here.
Nyxt 2 is a massive overhaul of the Nyxt 1 series. A lot of effort has been geared towards improving the code quality under the hood which should reflect on the overall user experience with better performance, increased stability and better accessibility.
This is a test release for everyone to try out before the final release. It contains experimental features and some parts are still unfinished. Please feel free to share your feedback on our GitHub issue tracker!
Notable highlights:
New startup page.

New "common settings" page. A button was added to configure any slot in the class description buffers. See this article for more details.

New nosound-mode to mute individual buffers.

New search-selection command.

It allows to query the highlighted text with a given search engine. It is particularly useful for dictionaries.

Puny-encoded URLs are now human-readable.

The M-i binding toggles the transparency of element hints.

New session dumping commands, namely store-session-by-name, restore-session-by-name and replace-session-by-name.
For the complete change list, please consult the CHANGELOG.org file.
We hope you enjoy these new features, and that they help make you more productive. Thanks for reading :-)
Screenshots
New startup page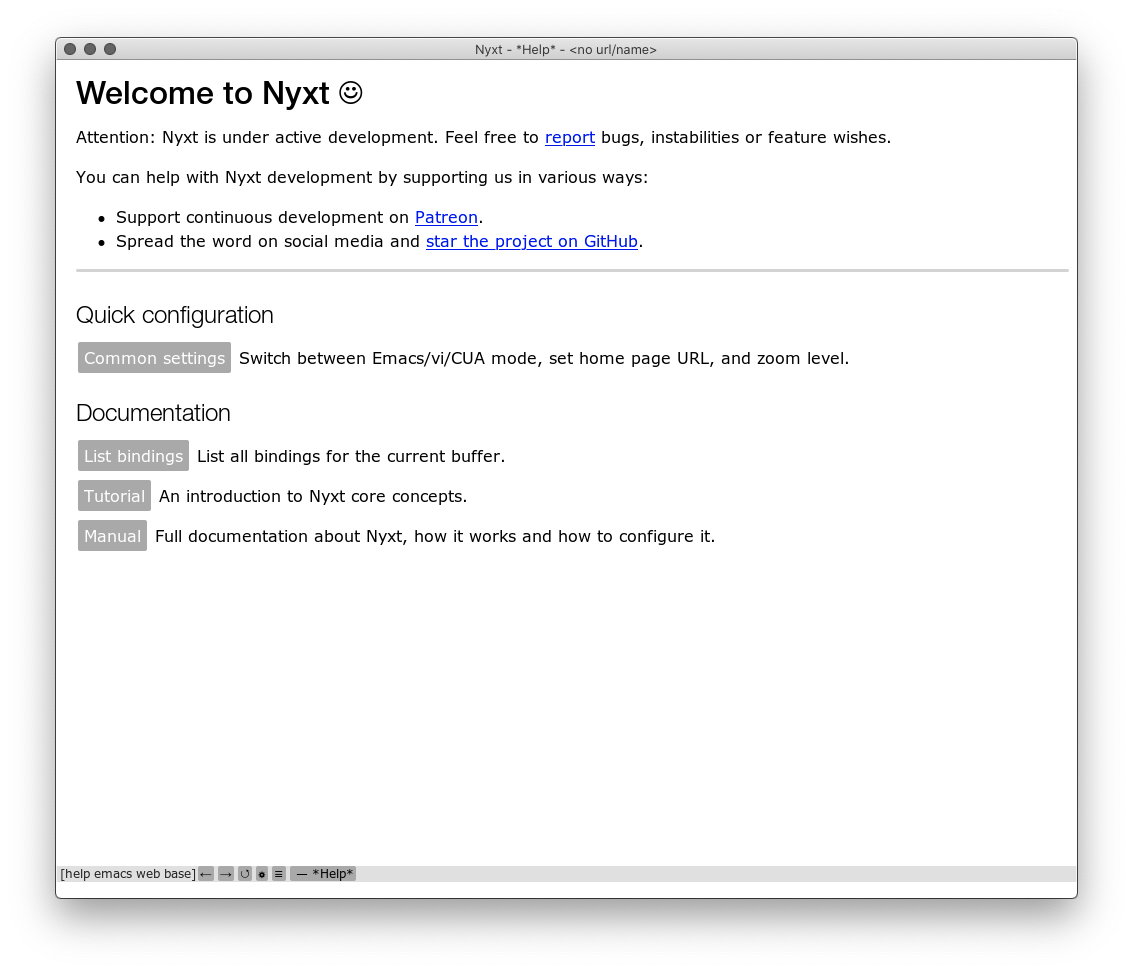 New graphical settings page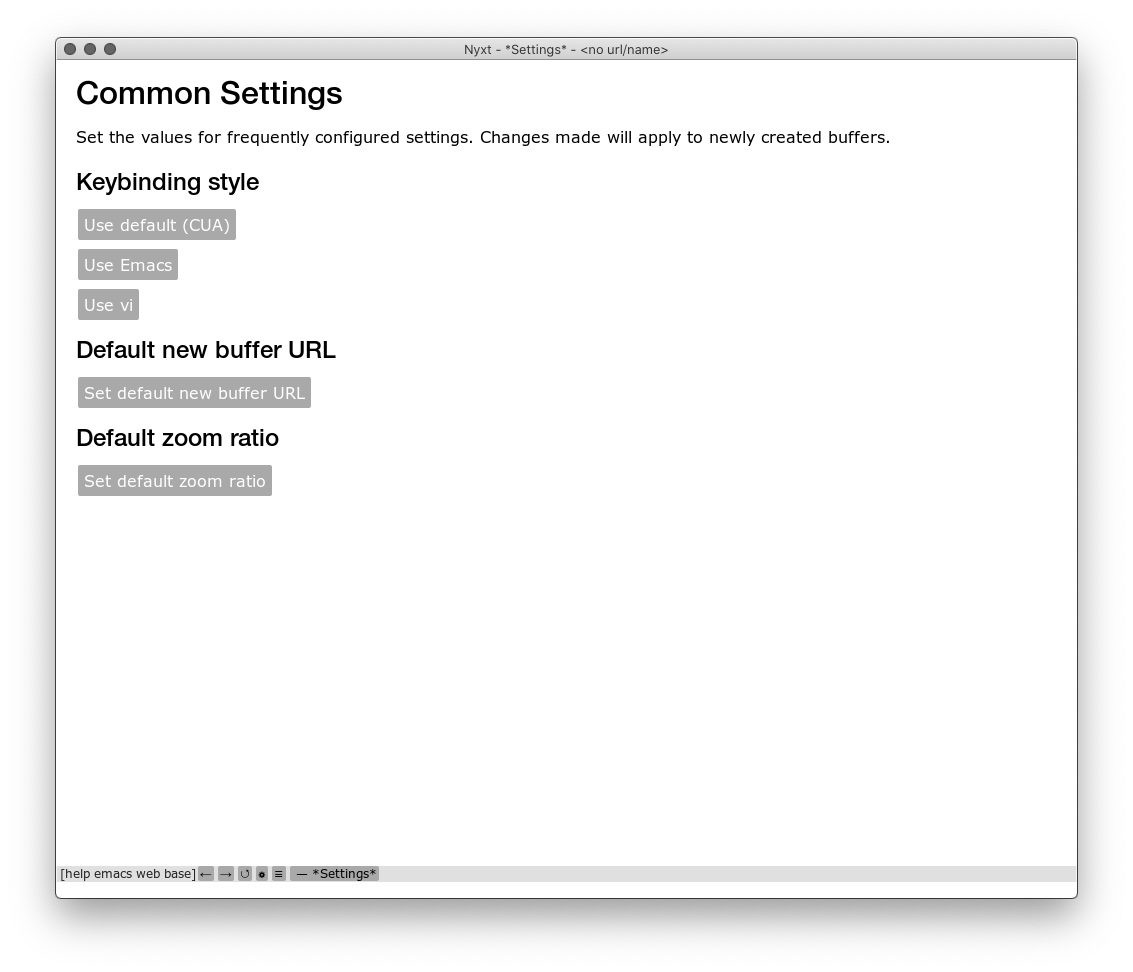 ---
Did you enjoy this article? Register for our newsletter to receive the latest hacker news from the world of Lisp and browsers!
Maximum one email per month
Unsubscribe at any time
---