2020-11-25, updated: 2021-07-22
Tested with Nyxt 2 Pre-release 3.
Reduce groups of buffers to a single page
Eliminate large groups of buffers by saving them to a single page with Nyxt's reduce-to-buffer command. To use it, select all of the buffers you would like reduced, Nyxt will then:
add them to a list,
print the list's URLs + computationally generated summaries on a convenient page,
close the list of buffers.
What is it for? When to use it?
You can use reduce-to-buffer any time you need to compress a large group of buffers into an easily consumable form.
There are many possibilities, here are a few:
Do you want to save a group of buffers for later?
Do you want to easily clear up your current session without losing any potentially valuable links?
Would you like to document and save a list of buffers relating to a specific project you are working on?
Would you like a convenient format to easily share a set of links with a colleague?
How to use it?
To begin, identify a list of buffers that you would like to compress. In this case, we will compress our research about various types of elephants.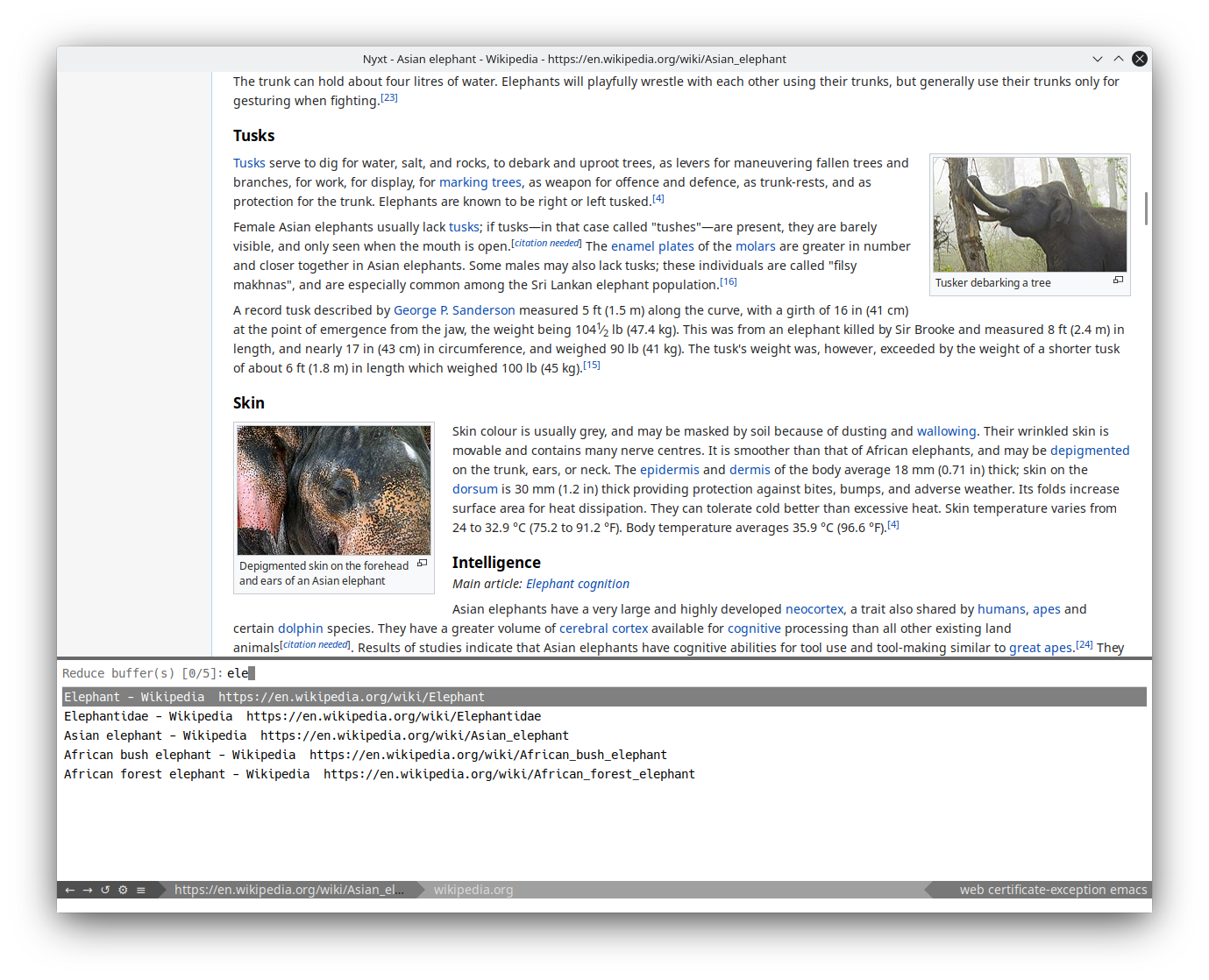 Next, we select the buffers we would like reduced: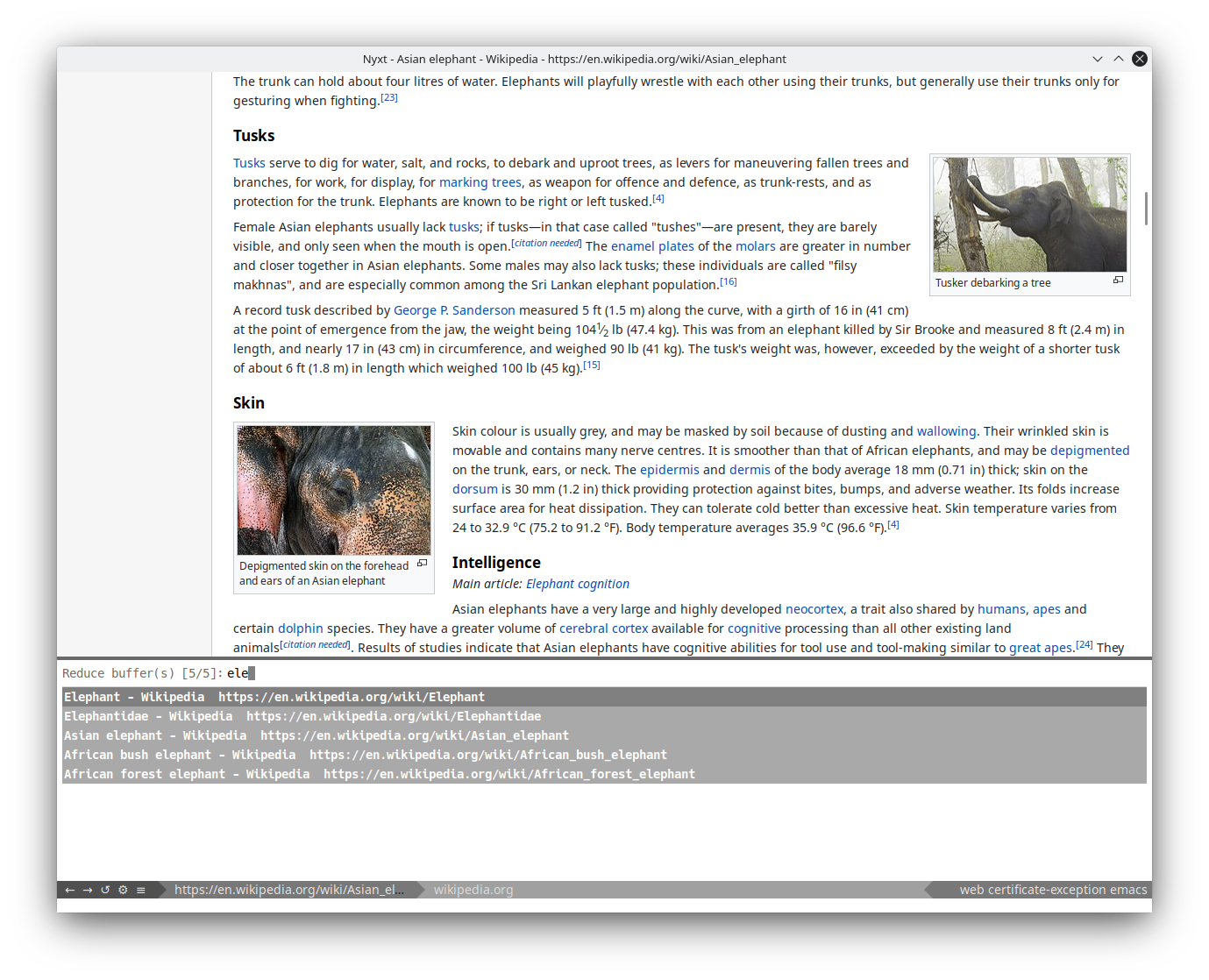 Finally, our buffers are reduced and (optionally) summarized: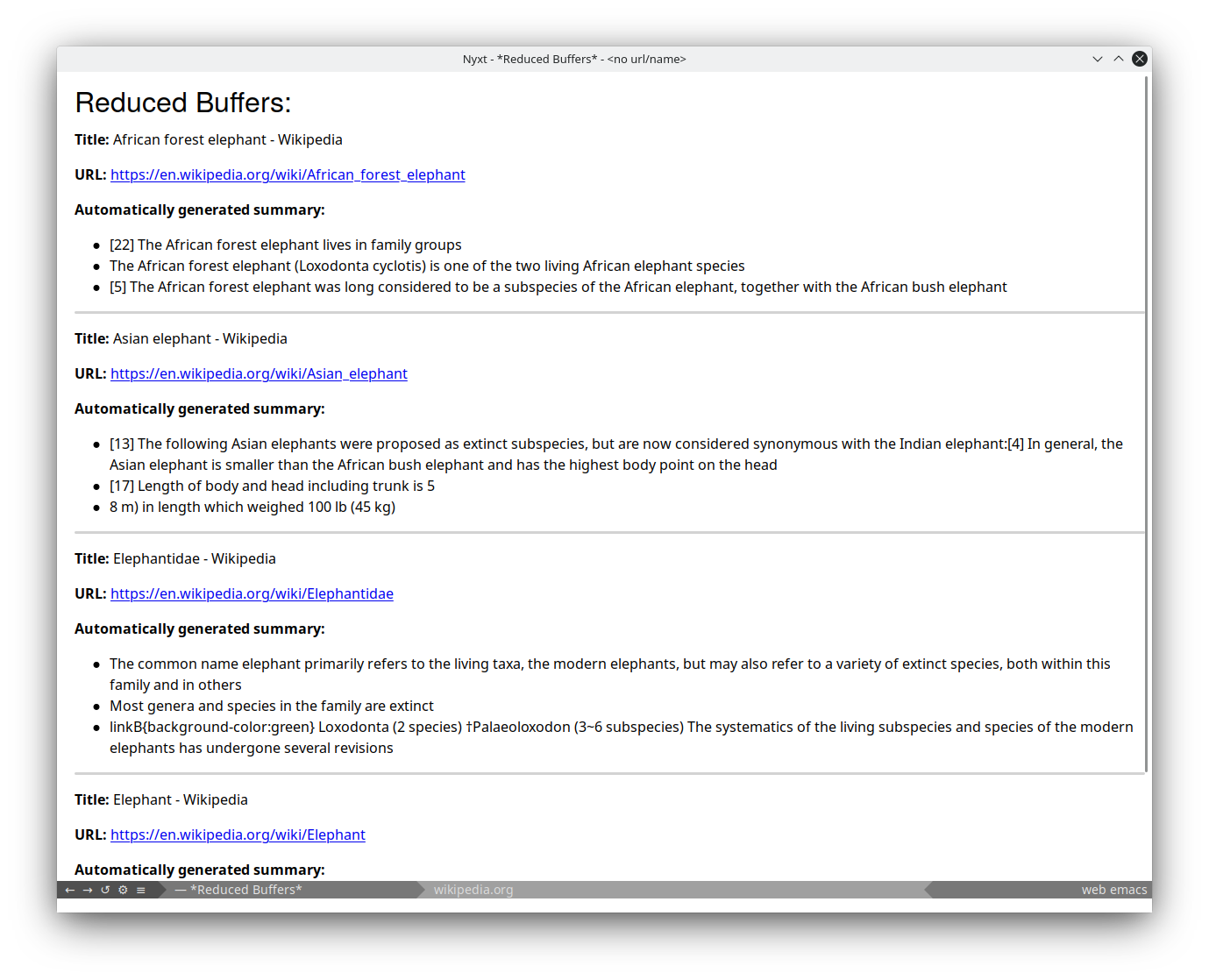 We hope you enjoy reduce-to-buffer!
Thanks for reading :-)
---
Did you enjoy this article? Register for our newsletter to receive the latest hacker news from the world of Lisp and browsers!
Maximum one email per month
Unsubscribe at any time
---