2023-09-25, updated: 2023-11-22
Intro
Hello Hackers, welcome to our sixth newsletter.
Get Hyped: Nyxt 4.0 macOS + Windows
After months of hard work, Nyxt 4.0 alpha has landed on macOS & Windows! You can't test it yet- so stay tuned for the official beta (~3 months).
Nyxt Branch: https://github.com/atlas-engineer/nyxt/tree/cl-electron-integration Library: https://github.com/atlas-engineer/cl-electron/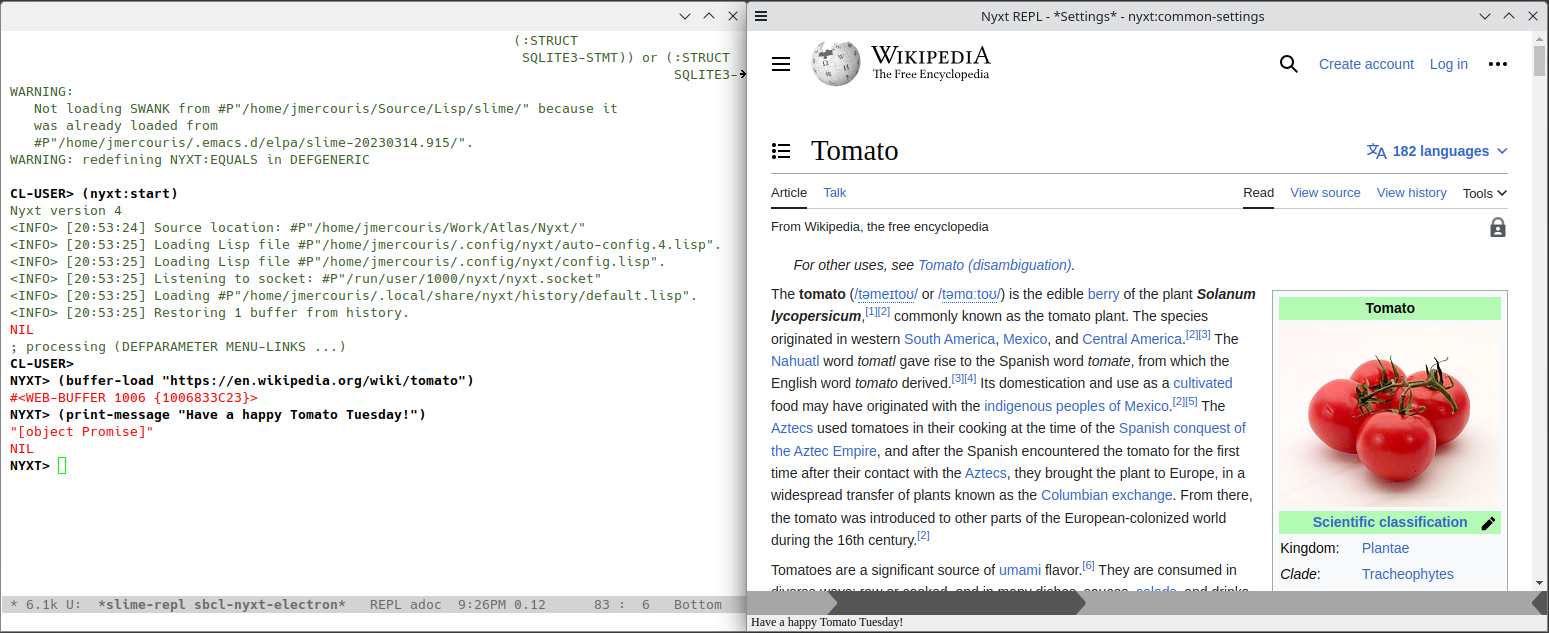 What's next?
Build a feature complete beta for Nyxt 4.0.
Build binaries for macOS/Windows.
Testing…
More news:
We're raising seed money1 for the macOS/Windows port.
If you're connected to investors2 interested in open-source, serious AI and ML, or can make an introduction for us- it makes a real impact. Inquiries and connections: john@atlas.engineer.
thanks,
-John
---
Did you enjoy this article? Register for our newsletter to receive the latest hacker news from the world of Lisp and browsers!
Maximum one email per month
Unsubscribe at any time
---