2020-07-24, updated: 2021-07-22
Tested with Nyxt 2 Pre-release 1.
Element hints are a feature in Nyxt that allow you to interact with elements on a web page. Unlike traditional methods of doing so (mouse), element hints are entirely keyboard driven.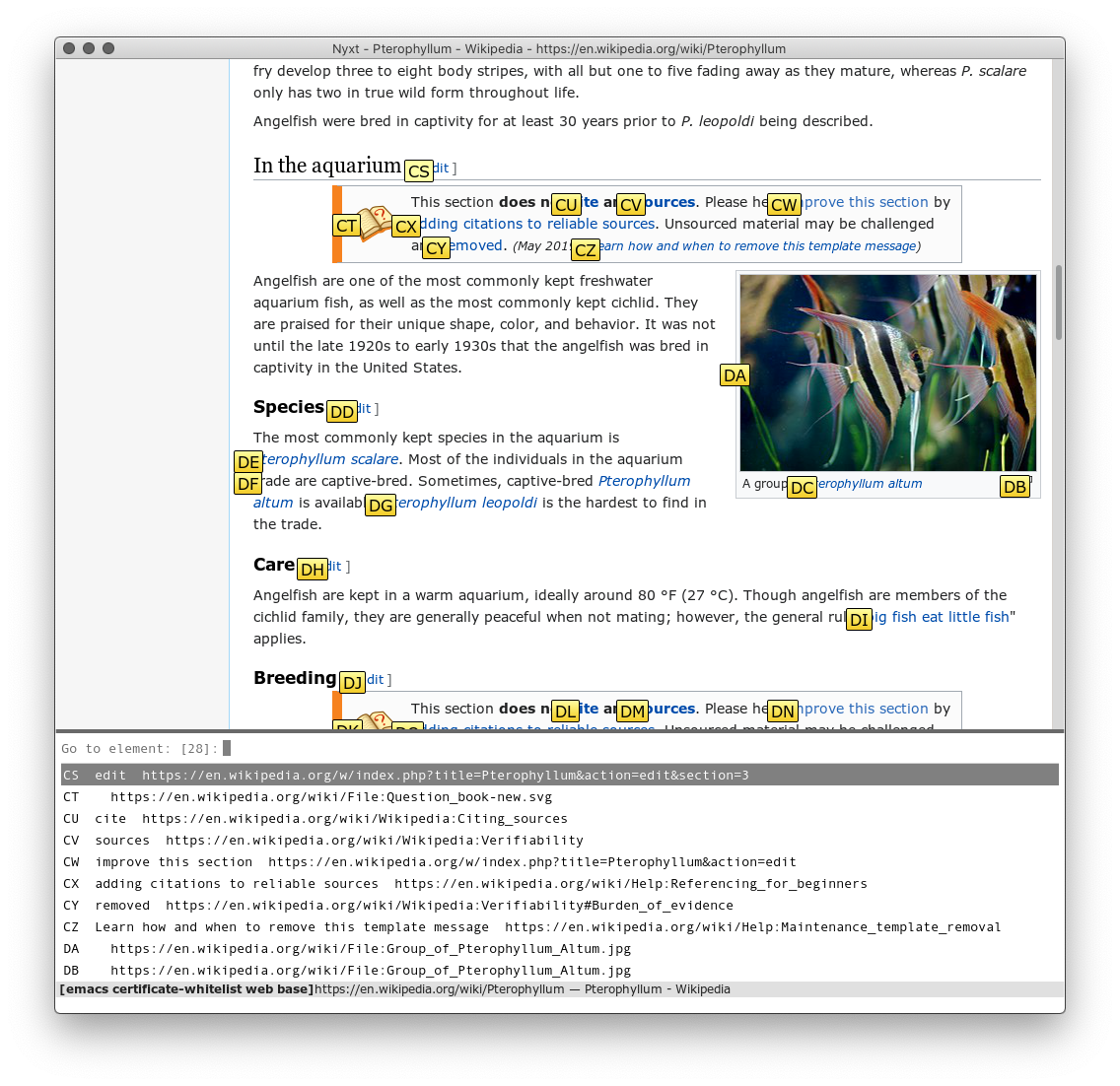 Element hints work like this:
You press a keybinding.
A series of hints appear on the page, and in the Minibuffer as a list.
Using the Minibuffer you select which hint you would like to navigate to/interact with.
When you're ready, you submit your input, and Nyxt will navigate to and/or interact with the selected element hint/s.
Importantly, because the element hints are available in the Minibuffer, Nyxt element hints can be selected by URL, hint, or title!
Beyond link navigation, element hints can be used to do a variety of things:
copy a URL
jump to a URL
open a URL in a background buffer
open a URL in a new buffer
click a button
submit a form
Like other commands, element hints can accept multiple inputs (when applicable). For example, a user can simultaneously open up several matching element hints in new buffers: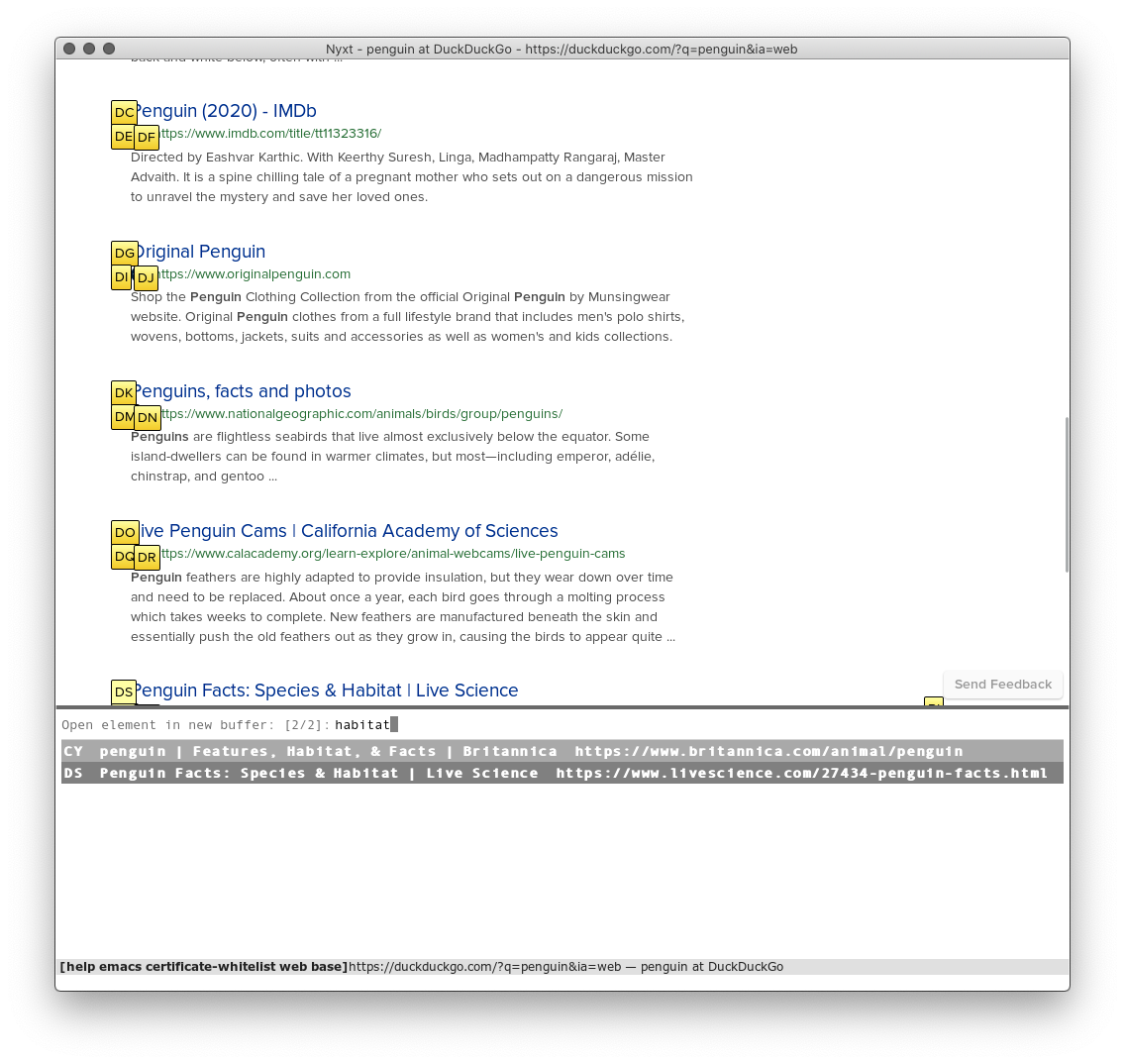 We hope you enjoy using Nyxt's advanced element hints!
Thanks for reading :-)
---
Did you enjoy this article? Register for our newsletter to receive the latest hacker news from the world of Lisp and browsers!
Maximum one email per month
Unsubscribe at any time
---