2021-11-29, updated: 2021-12-06
Tested with Nyxt 2.0.0.
Supercharging Demeter's search!
We are happy to announce a new version of Demeter, our mythical feed reader! This update is available for all existing users (simply re-download Demeter to fetch a new version). To learn more about Demeter, please see here.
Included in this new version of Demeter is a new caching system for articles, and a sophisticated article content search powered by Montezuma!
To invoke the new search, run the command search-articles: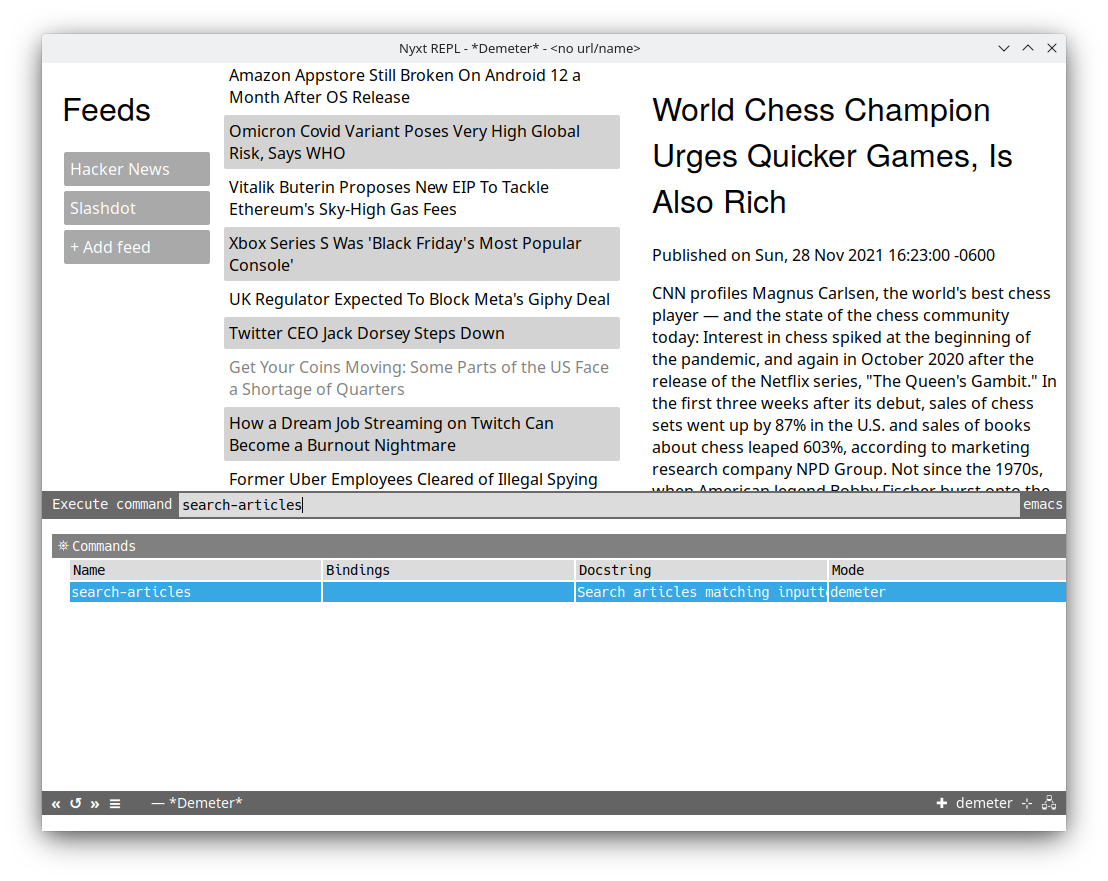 Then, type in the information that you would like to search for:
This search is more powerful than simply looking at the titles/content of documents. It will also consider suffixes and prefixes, doing a complete logical search.
Montezuma is a very fascinating library that has supercharged Demeter's search. We hope you enjoy it :-)
thanks for reading!
---
Did you enjoy this article? Register for our newsletter to receive the latest hacker news from the world of Lisp and browsers!
Maximum one email per month
Unsubscribe at any time
---