2021-06-10, updated: 2021-07-22
We've just released Cruise Control mode for Nyxt. With cruise control mode, you can set a velocity (speed, direction), and Nyxt will continuously scroll.
This is useful for automatically scrolling down long articles as you read them.
To use cruise-control simply invoke cruise-control-mode.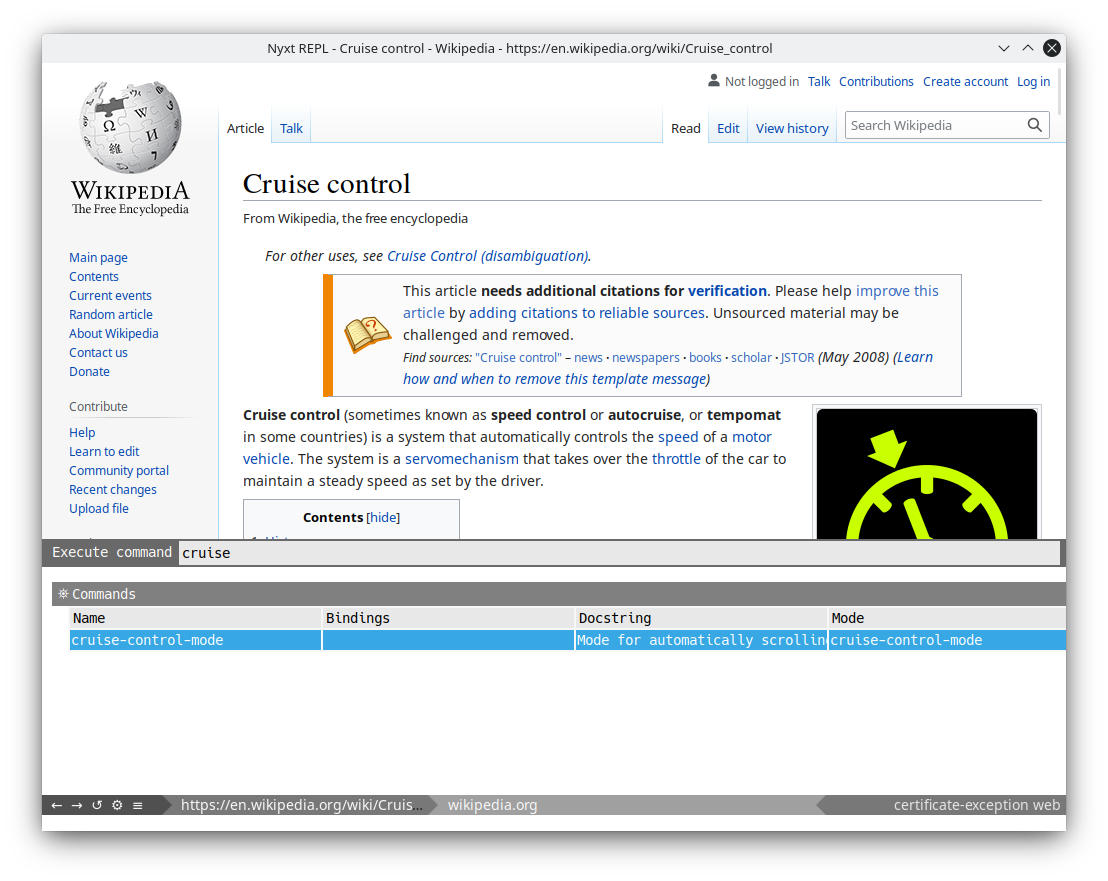 After you invoke it you have the default keybindings:
escape: exit cruise control mode
0: set the velocity to zero
up: decrease the velocity
down: increase the velocity
Et voila! Thanks for reading, enjoy!
---
Did you enjoy this article? Register for our newsletter to receive the latest hacker news from the world of Lisp and browsers!
Maximum one email per month
Unsubscribe at any time
---